Fact: Couples that are comfortable talking about poop are the happiest.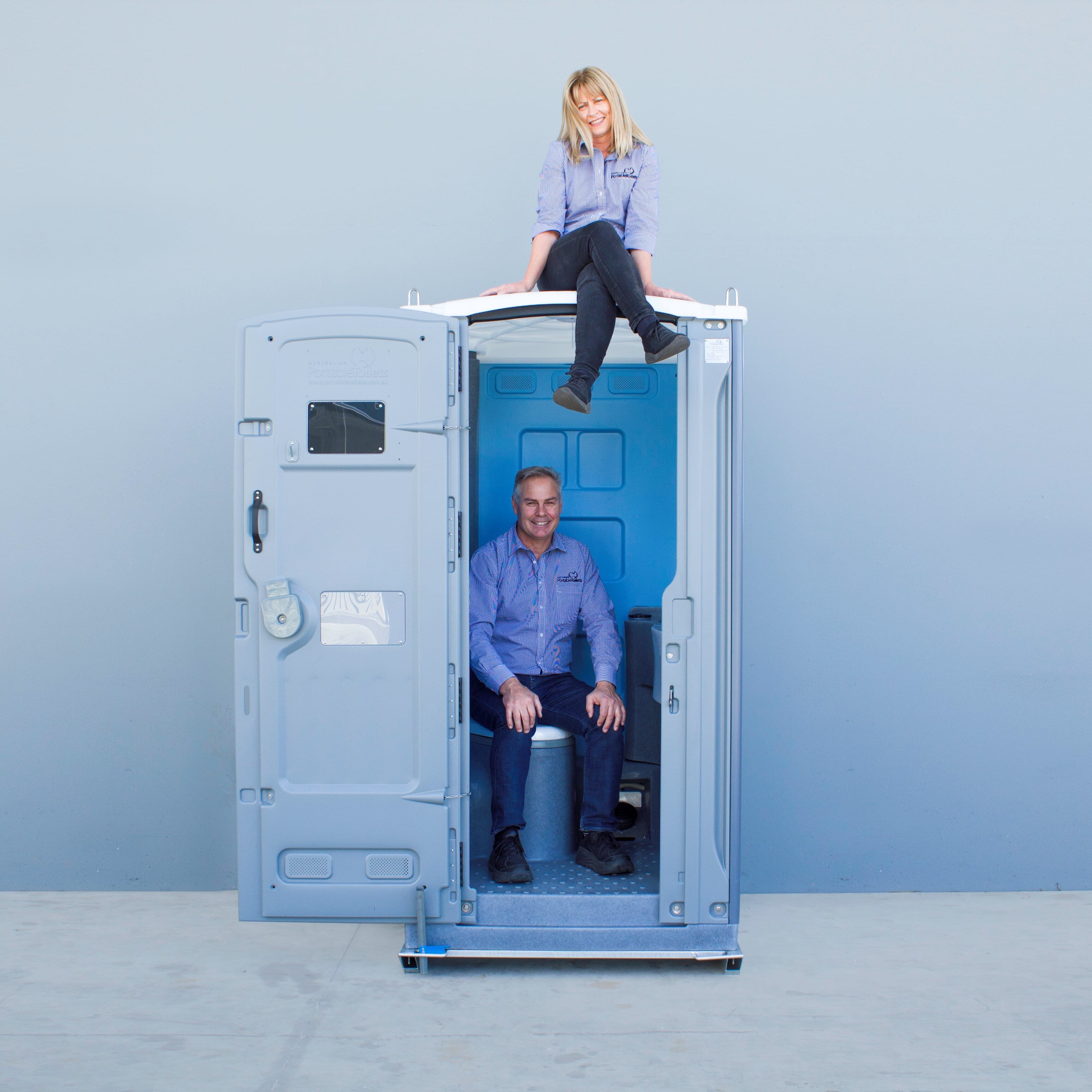 So, when husband and wife duo, Daryn & Judith Weller, came across the opportunity to run a successful portable toilet business, they decided to roll with it. 
From humble beginnings in Queensland in 2011, they quickly expanded to become a leading manufacturer of portable sanitation products with a passionate team behind them and three warehouses across Australia.

Now, with more than 7,500+ customers, Australian Portable Toilets is a trusted business partner for many. This includes within the industries of hire and rental, building and construction, waste management, farming, and government.

The extensive range of products at Australian Portable Toilets includes portable toilets, showers, toilet trailers, hand wash stations, urinal units, chemicals, waste, and vacuum tanks.